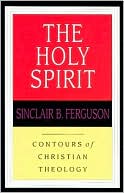 How can salvation be all God's grace, if we have to believe to receive it? Doesn't that make our faith the thing that saves us? Sinclair Ferguson ponders, in The Holy Spirit, pg 128-9.
To answer, he quotes GC Berkouwer: "
Faith does not possess one single constructive and creative moment; it rests
only and exclusively in the reality of the promise."
And Ferguson explains further: "There is a
total engagement of the believer
, yet at the same time grace is not compromised."